Accounting is our passion
ACT Resources, PLLC is a full service CPA firm located in Federal Way, Washington, which specializes in tax compliance and planning for cannabis and ancillary businesses
Our approach is a collaborative effort to personalize our services and guidance in an efficient manner that is results-oriented. We build relationships of trust and friendship with our clients to ensure a continuing partnership of unlimited potential. We provide a variety of specialized services to meet the needs of our clients and their businesses.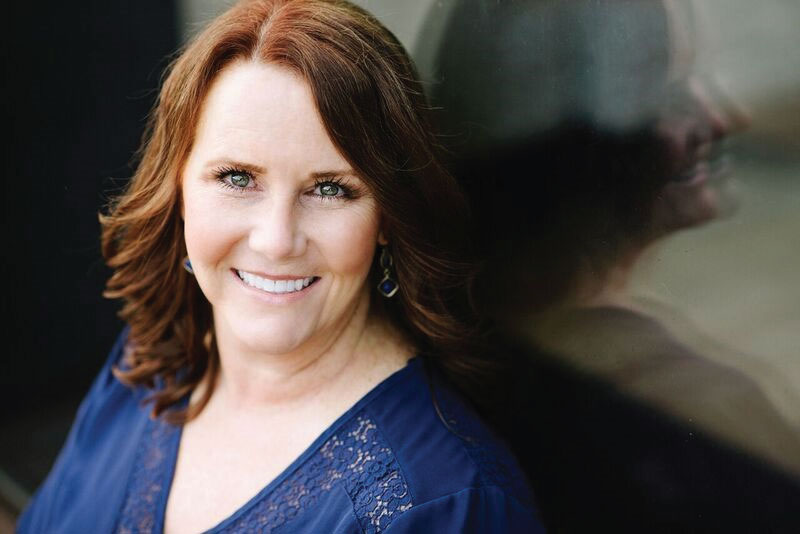 Dani Espinda, CPA, CGMA
Partner
Dani joined Rhodes and Associates in 2013 as a tax manager until becoming a partner in 2016. Dani has over 20 years of experience in public accounting. She is currently a Tax Manager at Rhodes & Associates, PLLC as well as a partner and Cannabis Business Consultant of ACT Resources, PLLC - founded in 2016. Dani graduated from Central Washington University with a Bachelor of Science degree in Accounting with high honors and has been a licensed CPA since 2002. She specializes in tax compliance and planning for individuals, partnerships, corporations, estates and trusts as well as financial accounting and reporting, and QuickBooks consulting. Her main focus is in medical and recreational Cannabis, hemp, and CBD, with over 350 clients spread across many states. She also has extensive experience with manufacturing, real estate, professional services and construction, including CannaCon in AK, CA, MA and WA as well as numerous other industry groups. Dani is a member of the AICPA, CGMA, WSCPA, Marijuana Business Association, Cannabis Women's Alliance and the Estate Planning Council of South King County and has been a certified as a QuickBooks ProAdvisor.
Dani has presented numerous business and marijuana tax workshops for clients in the business of Cannabis to prepare them for Federal and State compliance and reporting. She has also presented to Washington Association of Accounting and Tax Professionals (WAATP), the Marijuana Business Association (MJBA), the Cannabis Women's Alliance, several colleges, numerous Cannabis business conferences as well as many other industry groups.
Outside the firm, Dani volunteers as a board member-Past Chair for the WSCPA Tacoma Chapter after serving three years as Chair. She was a founding board member and served as Treasurer on the Estate Planning Council of South King County for three years and enjoys volunteering as a speaker/presenter for the WSCPA's Financial Literacy Program which educates kids, young adults and seniors in the local community about money and finance.
Dani has been married to David since 1992 and they have two adult children, Alexandra and Andrew. She enjoys camping, hiking and running with her dogs, swimming, soccer, softball, tennis and watching movies.
Kenneth G. Bussey, CPA

Partner

Ken has been with Rhodes & Associates, PLLC since 2000. His practice includes working primarily with closely-held businesses, high net worth individuals, and executives. He serves a broad base of industries providing consulting, tax and compliance needs. He has extensive experience in business strategy and consulting, tax planning and compliance. Ken received his Bachelor of Science degree from Central Washington University (Ellensburg). He also serves as Treasurer on the Board of Directors for Pediatric Interim Care Center in Kent Washington.

Melani M. Joyal, CPA

Partner

Melani joined Rhodes & Associates, PLLC in 1991. Melani graduated from the University of Oregon with a Bachelor of Science degree in Accounting and has vast experience and expertise in 401k audits, financial statement attestation, and income tax work for individuals, partnerships, corporations, and not-for-profit organizations. She also has extensive experience in business succession and estate planning, in professional service businesses, construction, real estate, and manufacturing industries. Melani is also licensed to sell life and disability insurance. Melani is treasurer and past president of the Gig Harbor Kiwanis Club.
Jessica Feist, CPA, MSCA

Senior Staff Accountant

Jessica joined ACT Resources, PLLC in September 2016. She graduated from University of Washington-Tacoma in 2014 with a Bachelor's Degree in Business Administration with Formal Accounting Option. After that she graduated with her Master of Science in Accounting Degree and became a Certified Public Accountant. Prior to joining Rhodes & Associates she worked in public accounting in the Olympia and Tacoma area. Before that she worked as the office manager and full-charge bookkeeper of a construction company. She specializes in individuals and businesses taxes, QuickBooks, and small business accounting.

Sandra Jones, CPA

Senior Staff Accountant

Sandra Jones, CPA, joined ACT Resources, PLLC in January 2018. She graduated from Washington State University in 2015 with a Bachelor of Arts in Business Administration, with a major in Accounting and MIS. Originally from Frankfurt, Germany, Sandra is fluent in German and proficient in Norwegian. Before joining ACT Resources, she worked for Power Property Consultants as office manager, full-charge bookkeeper and property manager.

Wanda Michael

Administrative Assistant